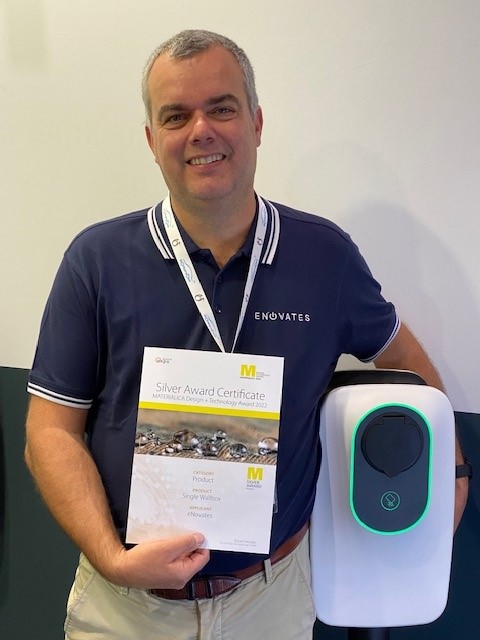 The new Enovates Single WallBox has won the Silver Materialica Design + Technology Award in the category "Product" @eMove in Berlin!
A big thumbs up for the team that is behind this beautiful, advanced and well designed product!
Our Single WallBox is easy to install and use and can be customised to a customer's identity. All components have been integrated on PCB's which are not addessible for an installer, avoiding installation mistakes. 
The products has a low TCO and can be easily installed and used by means of a mobile application. Our charger is smart, connected and ready for the future by complying to the highest and newest EU standards. 
The carbon footprint has been kept as low as possible by using recycled and recyclable cardboard boxes that can be stacked on Europallets without any waste of space. After it's expected lifespan of at least 7 years, the product is 99 % recyclable.
Check out https://www.enovates.com/products/nextgen for more details!