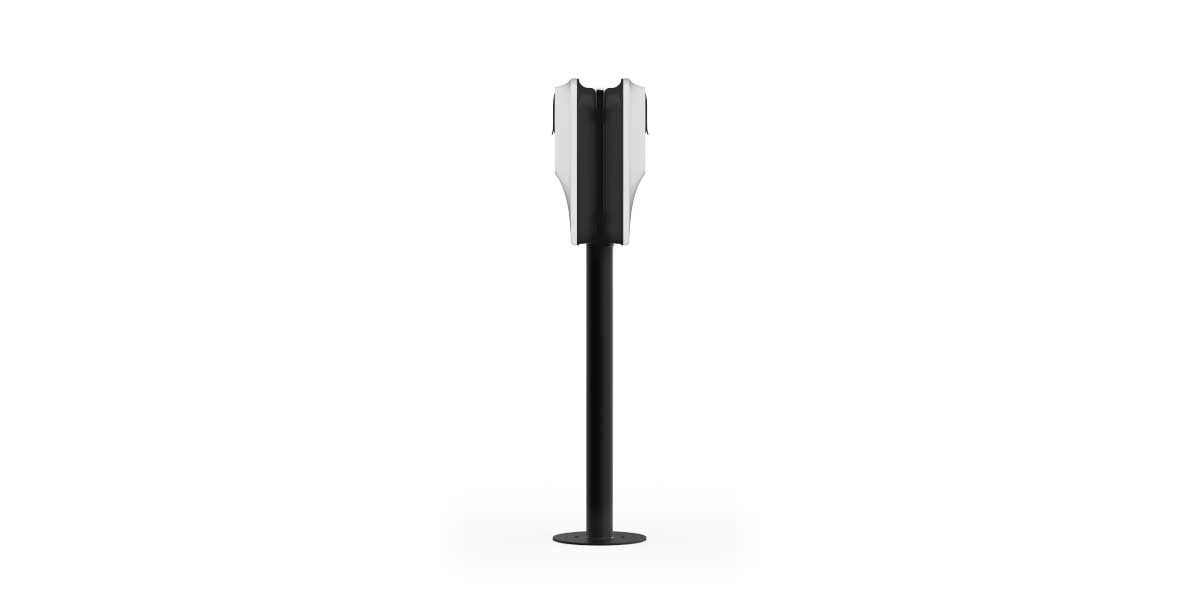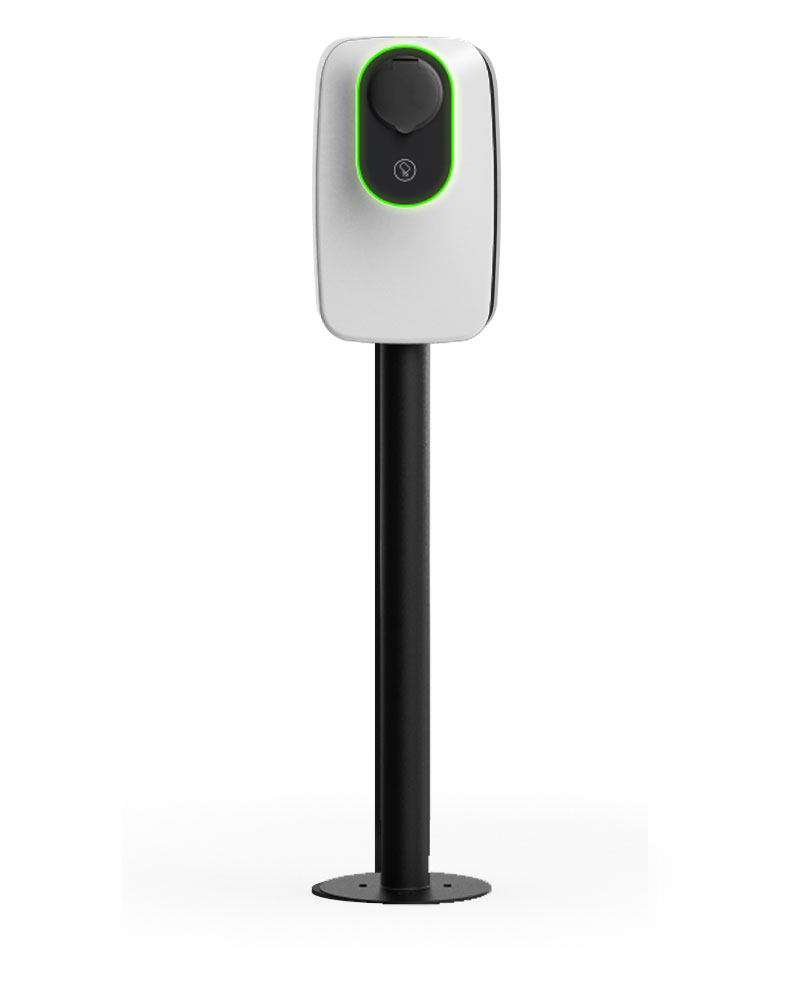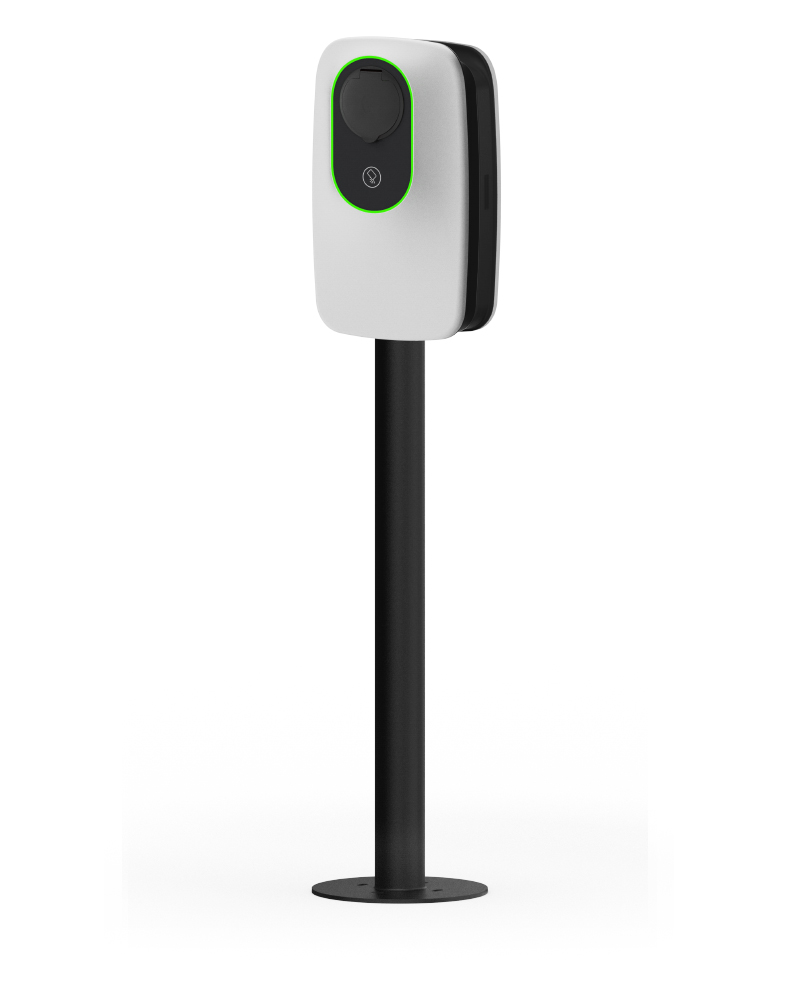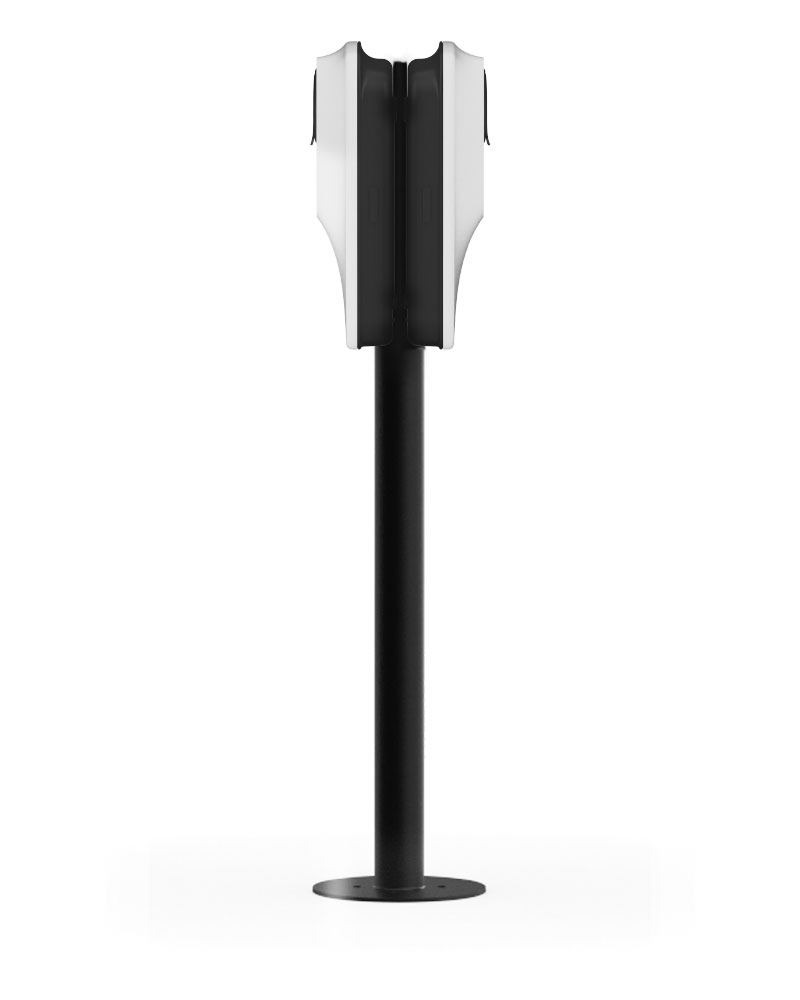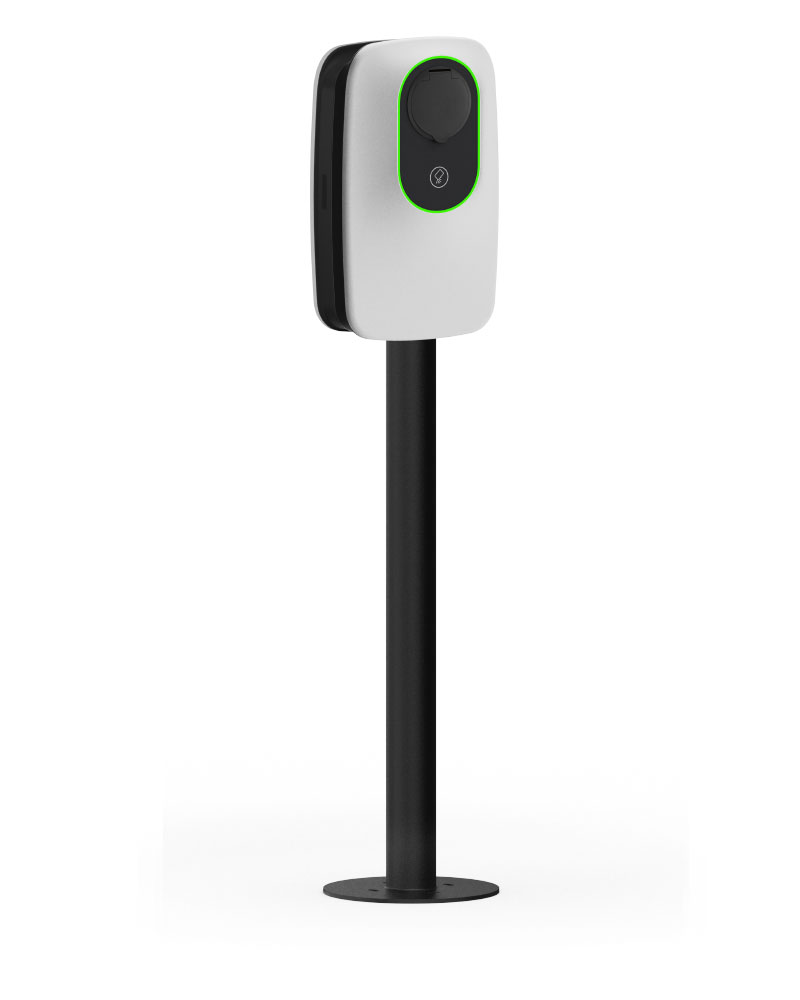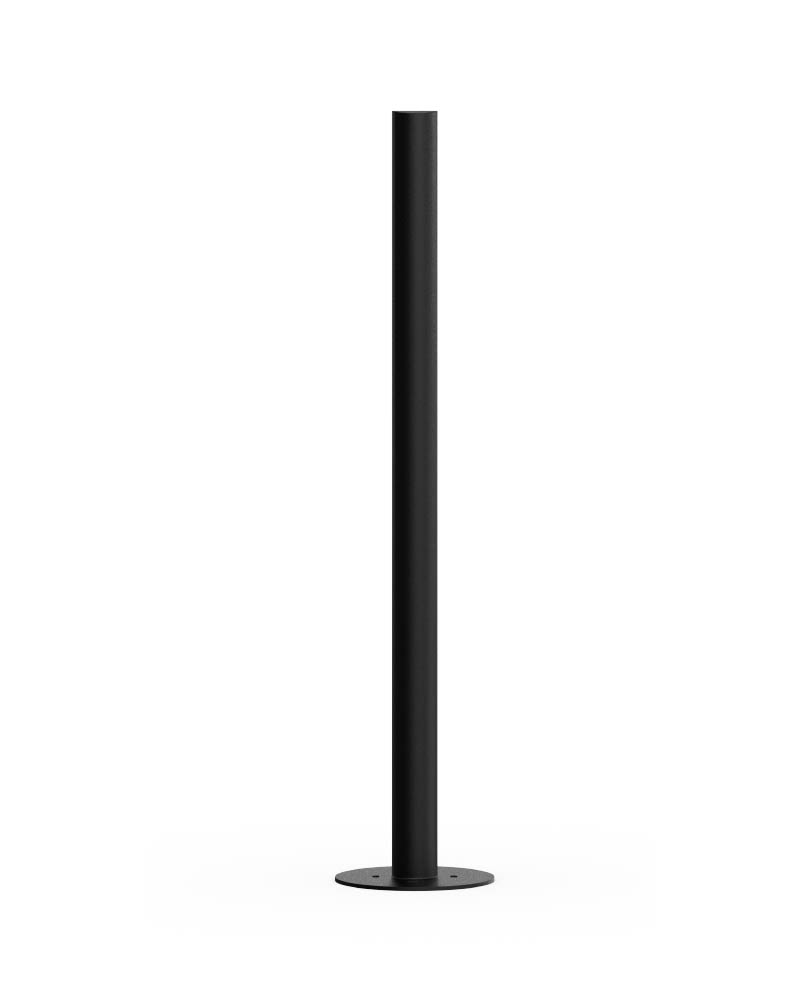 BACK TO BACK PEDESTAL FOR THE SINGLE WALLBOX
Enovates has developed a contemporary pole that fits perfectly with the sleek design of the Single WallBox.

It is made of black painted galvanized steel where the pole is slightly higher than the back of the loader. Like this a handy hanging option is created for the charging cable.

The socket of the charger is about 1 meter high from the ground and therefore easily accessible for everyone.

The Single WallBox pole can be retrofitted onto PRO pole anchors that are already in the ground.